Link your Google Search Console Account formerly known as Google webmaster Tools to your AFS analytics account and take advantage of powerful SEO features.
Benefits of AFS Analytics SEO features
Detects ALL the keywords used by your visitors from Google in real-time (artificial intelligence algorithm)
Google Keyword rank checker: Add the keywords and the country into the monitoring list and AFS Analytics will update the keywords position each night in Google.
Shows data provided by the "Google search console".
How to link your Google Search console account to your AFS Analytics account!
a. If you don't have a Google search console account yet, you will need to create one. Open an account on Google search console.
b. Once you sign in, click on "add a site" button.
c. Follow the steps to certify you are the site's owner
.
2 .Authorize AFS Analytics to access to your Google search console data
a. Once you are connected to AFS Analytics, select your website's dashboard and click on "Account -> Edit Website info" in the main menu.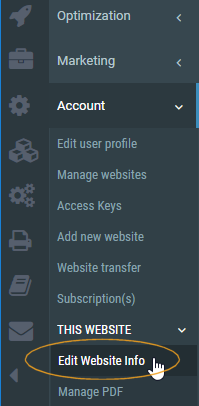 b. Click on the "Third party APIs" field



c. In the "Google search console" tab, copy the email address displayed in "Authorise AFS Analytics to access your data" f field.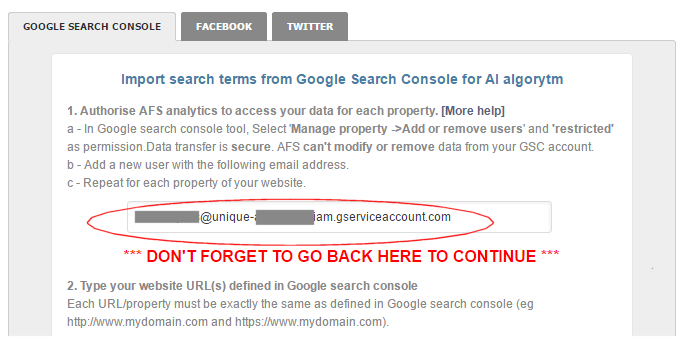 d. Sign in to your "Google search console" account. You need to allow AFS Analytics to access your account. Click on "Add or remove users" in the "Manage property" menu.



e. Click on the "Add a new user" button.



f. In the "Add a new user" box, , type or paste the e-mail address you previously copied on AFS Analytics. For permission select "restricted" and click the "Add" button.
Note about security: Data between AFS Analytics and "Google search console" is transferred via a secure connection. AFS can't modify, delete, remove or change your "Google search console" information or data. AFS can only read the keywords.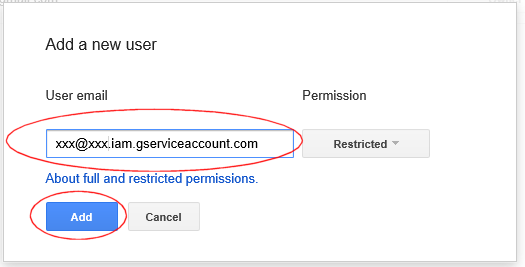 g . On AFS Analytics, in the "Third Party" box, enter the various URLs of your site defined in Google search console. Example: http://www.mydomain.com , https://www.mydomain.com . Type one URL at a time and click on "Add". Repeat for each URL.

WARNING: If your property is a domain on "google search console", you will get the message "this is not a verified search console site". In this case you must type: "sc-domain:" followed by the name of your domain. Example: sc-domain:mydomain.com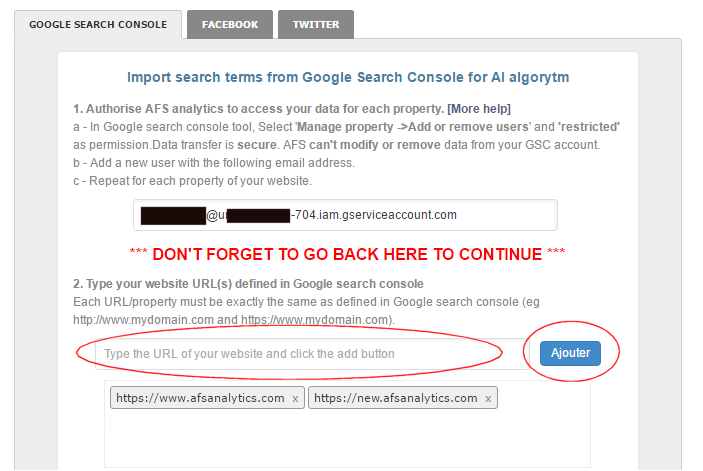 h. Validate by clicking on the "Test and Save" button.



If you have difficulties, don't hesitate to contact support.